Location, Location, Location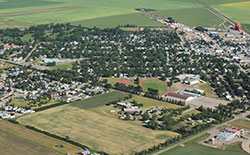 The town of Vulcan is located in Vulcan County. Vulcan is a proud and vibrant community situated in rural southern Alberta. Residents living in all of the communities in Vulcan County experience an exceptionally high quality of life.
Although Vulcan County is a rural area, all of the communities found in the County are within a one hour drive from either of the two major cities in Southern Alberta – Calgary and Lethbridge. Both of these major centres are home to world-class universities, colleges, and polytechnic post-secondary institutions. In addition, residents of Vulcan have the opportunity to access all of the cultural and recreational opportunities associated with major urban centres.
The Town of Vulcan is 90 minutes away from the Calgary International Airport and it is an easy three hour drive to the world renowned Rocky Mountains. World historic sites, including Head-Smashed-In Buffalo Jump and the Royal Tyrrell Museum of Paleontology, are easy day trips. In fact, residents of Vulcan County are a three hour drive from the borders of the Province of Saskatchewan, the Province of British Columbia, and State of Montana in the United States.
Family Friendly Community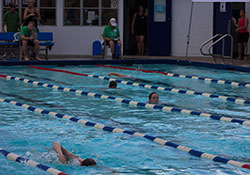 Vulcan residents are known to be warm and inviting and have always understood the advantages of living in this community. Children are recognized and supported by friends and neighbours alike. The elementary and combined junior/senior high schools offer programming associated with large, urban schools, yet the students are known personally by all of their teachers, as are their families, resulting in a consistently high level of education and learning.
Children have the opportunity to get involved in individual as well as team activities and sports both in and out of school. The Town of Vulcan's Recreation Department organizes many different activities for younger children as well as teenagers.
All residents have the opportunity to participate in a wide variety of recreational, cultural, and adult education programs. Recreational activities include golfing, swimming, boating/water skiing, curling, hockey, baseball, basketball, volleyball, baseball/slo-pitch, camping, fishing, and ice fishing. Cultural activities revolve around a growing music scene and an active arts community through the Nine in a Line Society. As well, there is an active historical and archive group dedicated to preserving and displaying the history of the County and Southern Alberta.
Excellent Facilities and Services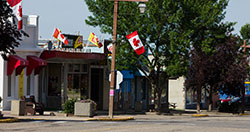 The towns, villages, and hamlets of Vulcan County offer first class facilities while still maintaining the friendly hospitality so often associated with life in a rural community. There are outstanding health, education, and protective services. Houses are available in both affordable entry level and upper price ranges. In addition, there are many shopping, professional, and personal services available throughout Vulcan County. There is a fully accredited day care, a modern library, and museum located in the Town of Vulcan. Market Street Foods is a full service grocery store with a deli, meat counter, pharmacy, bakery, and coffee bar. Life Med Pharmacy, Batter Up Bakery, Wolfe's Home Hardware store, Sarini Fine Jewellery, and the Coulee Bar and Grill are only a few of the shops and services located in Vulcan. In addition, residents of the Town of Vulcan have access to a beautiful 18-hole golf course, a hockey and curling rink ice-complex, skate-board facility, a seasonal swimming pool, a fitness centre, a community gymnasium, and a walking path – with outdoor exercise centre.
For More Information on Vulcan County and the Town of Vulcan
Click on these links for more information on Vulcan County and the Town of Vulcan.
For More Information on News and Events in Vulcan and Vulcan County Click on the link below:
https://vulcanandregionfcss.com/news/